Back
EXPANDING THE CIRCLE OF HUMAN CONCERN
"Great leaders don't set out to be a leader. They set out to make a difference. It's never about the role, always about the goal."
Based on the pillars, Leadership and Service, a Round Square Conference was organized by Singapore International School, Mumbai from
26th-28th January 2017
. The theme being
'It's in Me – Expanding the Circle of Human Concern'.
A team of 6 students, Yashika Gehlot, Shivangini Chouhan, Divyanshi Beniwal, Pranati Patawari, Purvi Agarwal and Muskan Jethwani with their teacher escort Mrs Kalyani Banerjee represented RKK. About 18 schools from all over India and the Gulf region participated in the conference.
The most highlighted point of the conference was the keynote addresses by 14 eminent personalities from various fields of service - Mr. Anshu Gupta, Founder of GOONJ, Mr. Sonam Wangchuk, Innovator of Ice Stupa, Dr. Bindeshwar Pathak, Founder Sulabh International, Mr. Rishabh Turokhia, Founder Little Blue Card, Mr. Shiamuk Davar, Founder of VICTORY Arts, Mr. Mattew Spacie, Founderof Magic Bus, Mr. Sari Samakie, Kurt Hahn awardee and Syrian War survivor to name a few.
The icebreaking and barazza sessions, the dance performance by students of Victory Arts Foundation, the home stay, the NGO mela, The GOONJ visit, the Koli dancers were too enriching.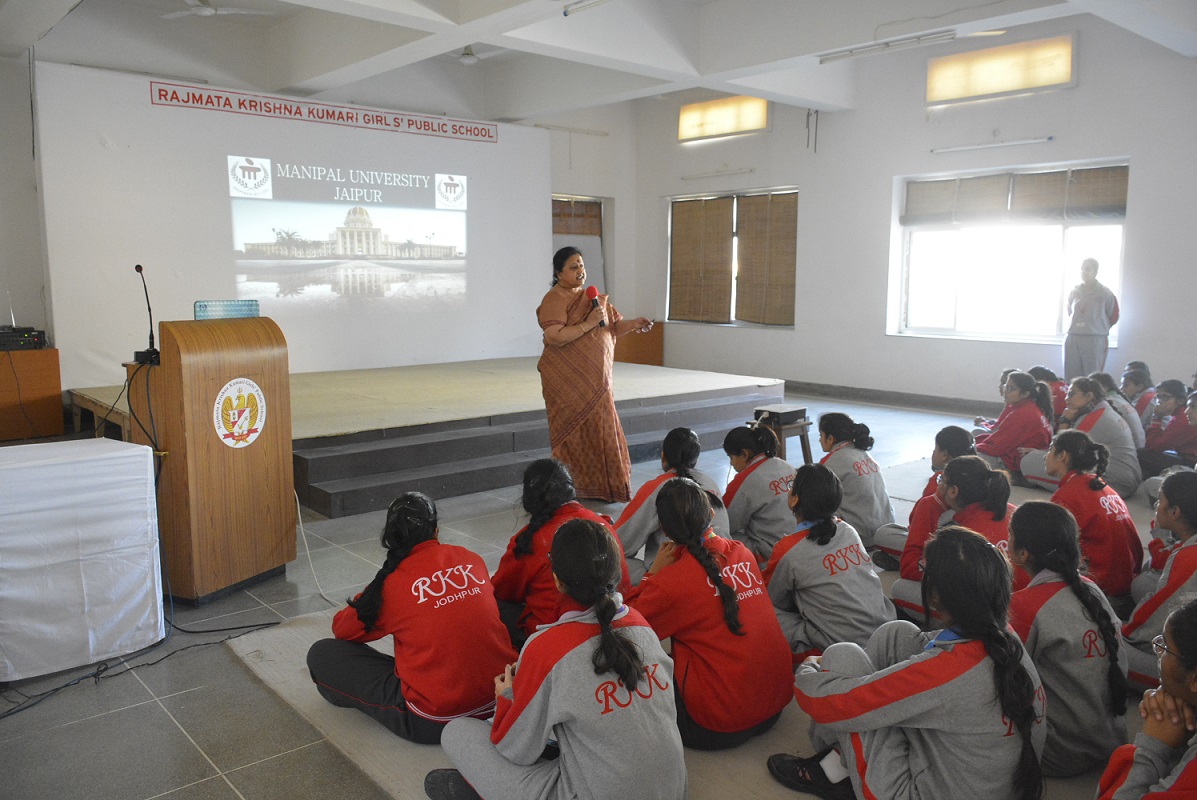 Back