Back
'ZENDAGI MIGRAR – LIFE GOES ON'
Model United Nation organized by Vivek High School, Chandigarh from
18th to 21st November 2016
provided nine students of RKK - Tina Wadhawa, Muskaan Singhvi, Chesta Chopra, Aditi Amravat, Sakshi Garg, Iram Kamdar, Anubha Gupta, Niharika Agarwal and Twarita Chouhan a platform to analyse the world polities and devise solution to the real problems.
Committees like UNGA, UNSC, UNHRC, APPM and UNCSW honed the leadership, debating and strategic skills of the students.
The team escorted by Mrs Abha Sharma returned enriched after attending an invigorating, thought provoking and inspiring conference.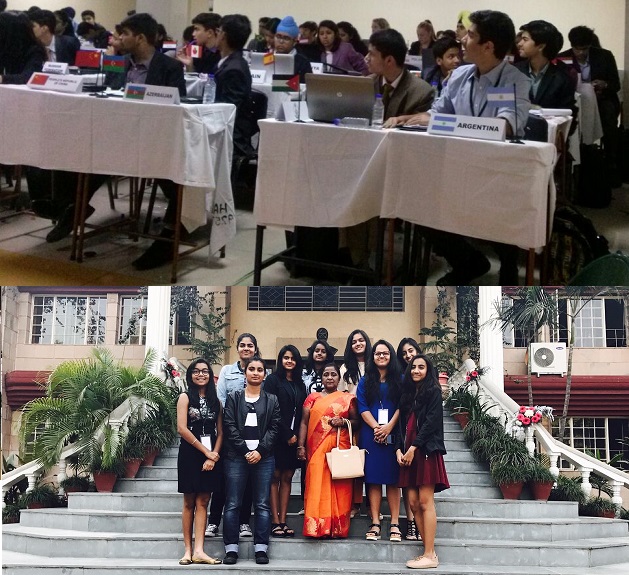 Back